Australia has a high standard of living and is among the happiest countries in the world (World Happiness Report 2017). It has four of the 30 best cities in the world for students (QS Top University Rankings 2017), so you are sure to enjoy your time here. Yet it is also costly to live. No matter what type of study you are doing in Australia, whether you are here for a few months or a few years, some research and planning will help you have a safe and rewarding study experience.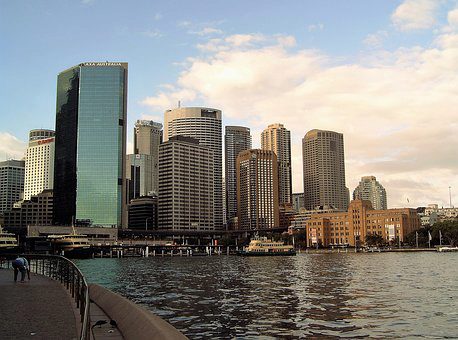 Important considerations and planning include:
Planning your departure
Arriving in Australia
Accessing support services
Remaining visa compliant
Working while you study
Living costs and finding accommodation
Health and safety.
The Australian Government has provided an approximate guide estimate of the average living expenses below to help you prepare financially for your studies (Source: https://www.studyinaustralia.gov.au/english/live-in-australia/living-costs)
Accommodation
Hostels and Guesthouses - $90 to $150 per week
Shared Rental - $85 to $215 per week
On campus (not available at SMEI) - $90 to $280 per week
Homestay - $235 to $325 per week
Rental - $165 to $440 per week
Boarding schools - $11,000 to $22,000 a year
Other living expenses
Groceries and eating out - $80 to $280 per week
Gas, electricity - $35 to $140 per week
Phone and Internet - $20 to $55 per week
Public transport - $15 to $55 per week
Car (after purchase) - $150 to $260 per week
Entertainment - $80 to $150 per week
Minimum cost of living
The Department of Home Affairs has financial requirements you must meet in order to receive a student visa for Australia. From 1st February 2018 the 12 month living cost is:
You – $20,290
Partner or spouse – $7,100
Child – $3,040
All costs are per year in Australian dollars.
The Australian Government provides information and guidance on managing your finances. You can read more at www.moneysmart.gov.au
If you experience financial trouble while in Australia, talk to SMEI student support staff for assistance. There are support services at SMEI as well as from other organisations to help make adjusting to life in Australia easier.
Finance
You will need to consider both the cost of your tuition fees and the cost of living in Sydney. There are many sources of advice and support available if you're dealing with issues of a financial nature. These issues may range from needing to look for a job or an assistance with paying tuition expenses, to obtaining information on housing and transport.
SEEK online job search
StudyAssist information for students about Government assistance for financing tertiary study
The Department of Home Affairs requires all international students on student visas and their families (on 'dependant' visas) to pay for health insurance during their stay in Australia.
Accomodation
As a student at SMEI, there are a range of accommodation options available to suit your needs. There is generally plenty of accommodation available in the suburbs near the SMEI campus. Suburbs in close proximity to SMEI include: Burwood, Croydon, Strathfield, Ashfield, Concord, Homebush, Campsie, Five dock, Leichardt.
Real estate agents have extensive listings for houses and flats to rent. If you are intending to rent, you will need to inspect the property first, apply for it and sign a rental contract. You may need to have someone organised to share with; be prepared to advertise a room to rent; or move into an already established rental property. When renting, you will need to provide a bond that will be lodged with NSW Fair Trading for the duration of your tenancy. This should be returned to you upon leaving the accomodation in good order. Bond is four weeks rent. In Australia rent is generally paid fortnightly in advance. Rental accommodation database can be found here: https://www.realestate.com.au/rent
The noticeboards around campus or SMEI noticeboard are great places to find information about accommodation available.